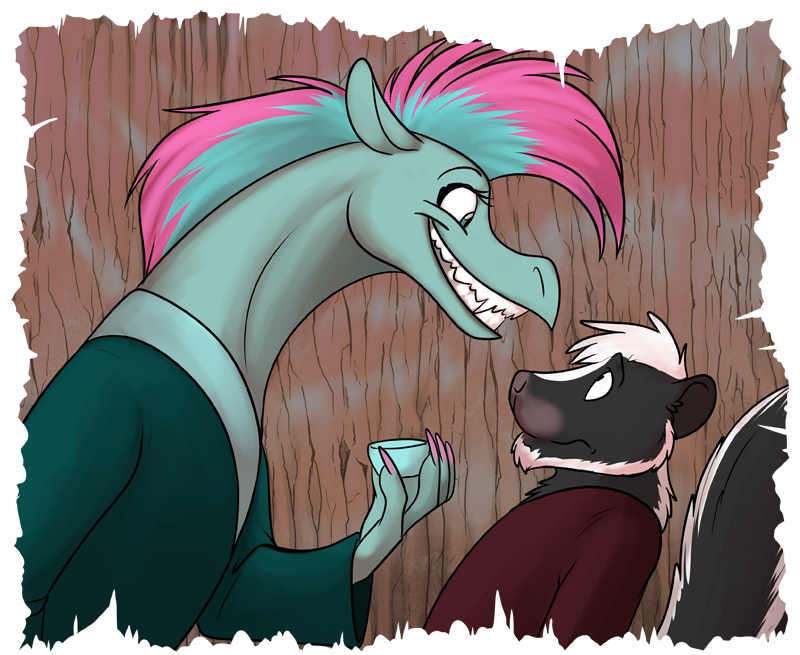 Taimat Diatas
Species: Dragon
Age: 17
Height: Varies
Rank: Agent
Taimat is one of many of Pahili's children. In her case it was to hopefully create a particularly powerful magic inclined dragon to serve one of the older dragon clans on July. Taimat managed to survive the particularly brutal childhood many dragons had because her father had a compassionate streak. He was older and realized how precious life was, and it made him less inclined to snuff it out of others.
She was sent to run missions for her mother as a way of exposing her to the world of dragon politics and she manages her job well enough. She enjoys leadership and, thanks to the shapeshifting abilities taught to her by her mother, Taimat has become a chameleon in her own way, being able to adopt the habits and mannerisms of whichever group she's placed into with surprising ease. She also did show that magical streak and learned numerous spells enabling her to play the role of the spy easily enough. She is mostly skilled in illusion, but her mother taught her how to use magic to hurt people and bend them to her will as well.
Her only true weakness is that she tend to crush on many of the men she finds herself working alongside a little too often, a habit Pahili often scolds her over.