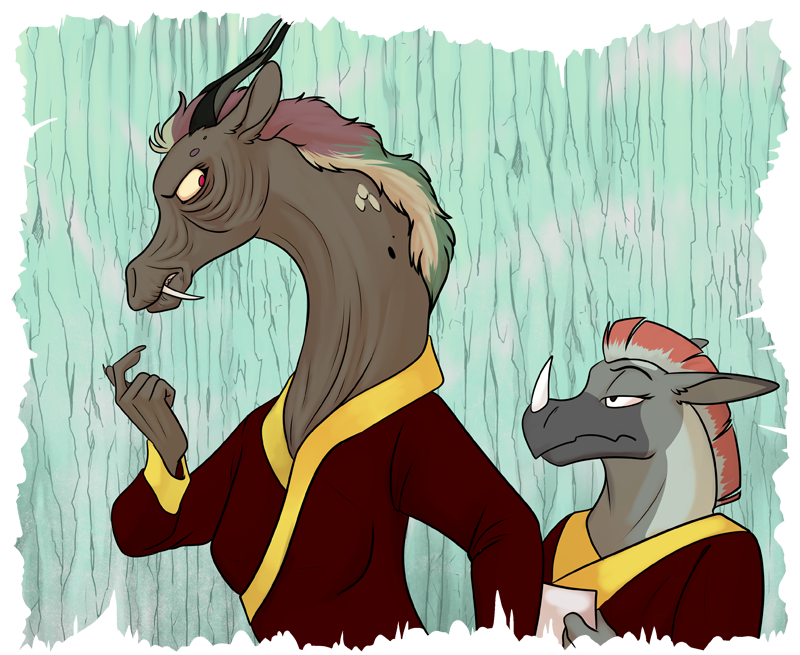 Makani Pahili
Species: Dragon
Age: Unknown (Assumed to be thousands of years old)
Height: Varies
Rank: Uru's second
Pahili is one of the few people who remembers the creator and his plan, and she even tried to help Uru usurp him when the water dragon made his move against the creator. Unfortunately just as Uru was cursed to be trapped, Pahili was cursed to age but never die of old age. She can be physically killed, but her body will only grow more frail and decrepit as time passes.
It was Pahili who helped Uru regain some of his power despite being unable to help him escape, and it was Pahili who studied the curse to learn of how to break it and free her master. They needed to put someone other than one of the Creator's descendants on the throne, a difficult prospect as the population of the islands seemed oddly inclined to always vote for someone descended from the creator. Their plan had almost met fruition when Overlord Fox, also a distant relative of the creator, came into power.
Pahili now serves to aid Uru in removing Fox and placing their puppet on the throne. To aid her, Uru has blessed her with the ability to change shape, which helps Pahili work despite her body being weak and near-useless. She still needs to change back into her real form or the transformations tax her and her master, so much of her focus is on forging alliances with the various demon clans through bribery or subterfuge to accomplish her goals.