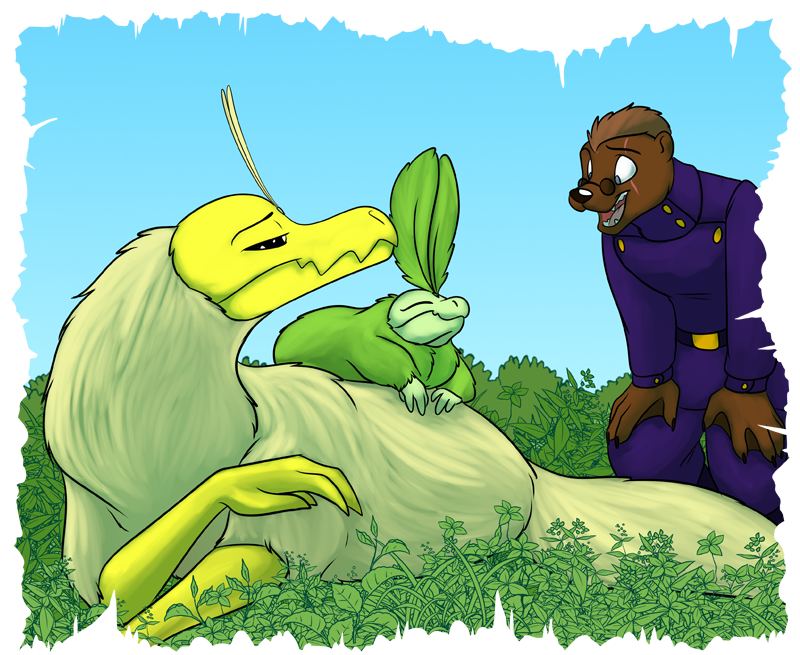 Citrine and Tourmaline AKA Lemon and Lime
Species: Dolphoria and Chirr
Age: 381 and 23 years respectively
Height: 3'6" and 1'7"
Rank: Therapy animals
Darnathi animals bred and used for work are often kept in pairs. In this case when a dolphoria mother only laid and hatched a single egg, her chirr became her partner. The pair are a wonderful couple with Citrine's maternal patience and Tourmaline's friendly demeanor they can usually help an upset patient settle and calm down within a few hours.
They were employed full time by an asylum on Alvarni but were transferred to Aukate when it was decided that with the influx of darnathi to the islands, it could do with an asylum to help them in case of empathic breaks or the wear and tear some darnathi feel when they feel overstimulated and need time to center.