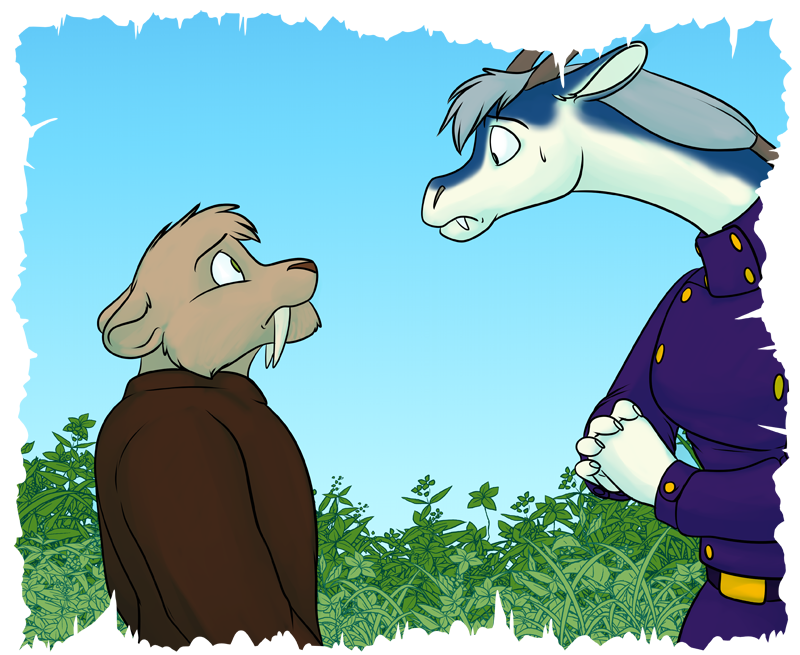 Gaspar Breia
Species: Smilodon
Age: 26
Height: 5'11"
Rank: Ambassador
Mammals aren't common on the island of June which made Gaspar grow up never feeling like he fit in anywhere. He wasn't a dinosaur like most of the inhabitants of June, but his appearance was exotic enough that he felt out of place amongst the mammals of the other islands. So to cope Gaspar tried to fit in everywhere and became surprisingly good at it.
He started a career in hospitality at first but his skills were noticed by a friend of his employer, who just happened to be the mayor. Before he really knew what was happening, Gaspar was an ambassador for June, often playing the role of mediator and host to important business and trade meetings with other islands and lobbyist to the governments on other islands. With the dragons of July a constant threat to the people of June, Gaspar learned how to tell who to trust and who might be a risk to the islands.
Gaspar settled into his role and even met the woman of his dreams, a triceratops named Susan. The two are an odd couple but love one another dearly. Currently they work on Aukate under the Overlord, but Gaspar gives regular reports to his employers on June of the status of things at the lair and if there's anything June needs to prepare for. Darius tolerates this because he sees June as a potential powerful ally if they rejoin the island union.