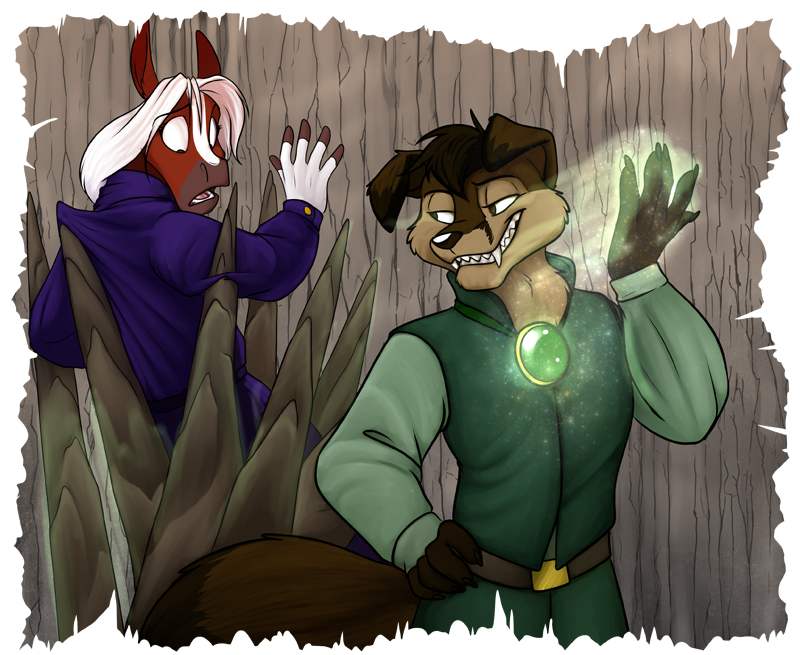 Devon Ferral
Species: Vulpine (Claims to be part elemental)
Age: 30
Height: 5'8"
Rank: None
Devon Ferral (His name rhymes with 'Seven') is the younger brother of Cabayo. While his brother is ambitious and sees himself as a heartbreaker, Devon is more subtle and Just likes joining in on his brother's plans and reaping the benefits. He's not as crafty and clever as his brother but is just as ambitious and hedonistic. Because he knows he's not so good at ideas he's happy to take the role of following Cabayo's lead most of the time.
Devon does have a mean streak and enjoys gloating and lording his accomplishments over people and often he is used by Cabayo to play bodyguard or attack dog depending on the situation. He's perfectly happy to play the brawn to Cabayo's brain.
Also like his brother, Devon claims to have elemental blood running through his veins. But while Cabayo boasts his skill with fire, Devon claims to have control over the earth and stone.